Thursday, 11 March 2010
Odagiri Joe is a Japanese actor. I admire his variety of hair styles (an acting skill), despite my apparent inability to draw his nose.
Click for a larger view.
Posted by

Daryl
at 16:23
No comments:

Sunday, 7 March 2010
Sometimes I just pick up a brush and see what happens. Sumi on brown paper again, with apologies for the quality of the photos... As ever, click on the picture to enlarge.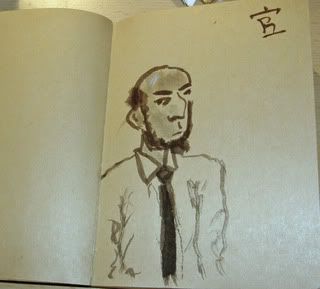 Bureaucrat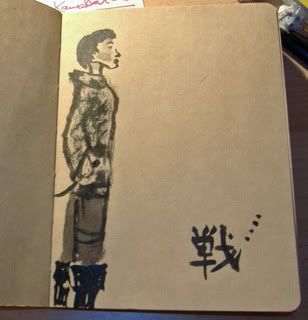 War
Dream
Bust?
Posted by

Daryl
at 13:01
No comments: